You must be thinking of why I am writing about travel, with the coronavirus, and travel bans around the globe, well all I can say is I miss it.
So I thought it would be a nice time to share with you all some of my travels from the last two years and how I have been inspired by various cuisines, experimented and learned new skills.
Let me take you through my two years of travel and what all has inspired me along the way. Don't forget to swipe left through to see all the images!
Touring Switzerland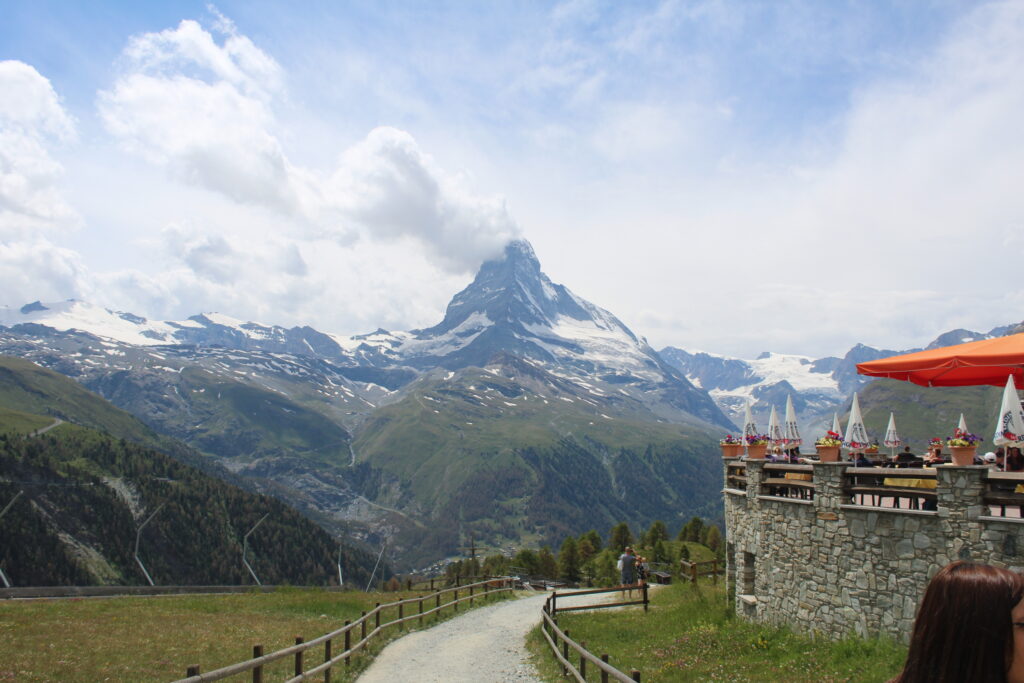 As some of you may already know, I spent 8 years of my childhood in Switzerland and I had always been wanting to go back for a visit (know more about my story, here). So in 2017, I went with my cousins to Switzerland and neighbouring countries and it was one of the best experiences of my life.
While touring Switzerland, I went back to see my school, eating Rosti in a cable car in Zermatt and taking in the freshest air possible, to eating truckloads of Callier Branches (I absolutely love these), skydiving in Interlaken, to eating Bailey's chocolate Movenpick ice cream, eating elephant ears, we had an absolute adventure in Switzerland!
Switzerland is famous for its chocolate and cheese when it comes to food. So if you get a chance to visit this beautiful small country, my advise, eat loads of chocolate and also try out various cheese and mauve some cheese dishes like fondue or raclette.
Touring Italy
Italy has some amazing food to offer and being a vegetarian here isn't difficult. If nothing else, you will always find the humble and delicious Margherita pizza. Having aubergine pizza right next to the famous Rialto bridge in Venice, to gelatos across Rome and tiramisu on the streets of Florence we are excited to be in Italy and eager to try more!
I have been watching Cake Boss on TV for quite a few years now. The Carlos family has shown a lot of their Italian heritage on the show, hence I recognized a few desserts when in Rome, like Cannolis and sfogliatelle (Lobster tail pastry) which I, of course, had to try.
I knew as soon as I had them, that these needed to be recreated once I was back home. The recipe for the lobster tail pastry seems complicated and a bit scary, so that I still have to wrap my head around, but the cannolis I tried and I was pretty chuffed with myself. Making my cannoli shells and ricotta, these cannolis came out pretty well!
Also, while walking on the streets of Rome, I came across this beautiful lady who was stitching personalized aprons. TADAAA!!
Touring Paris, France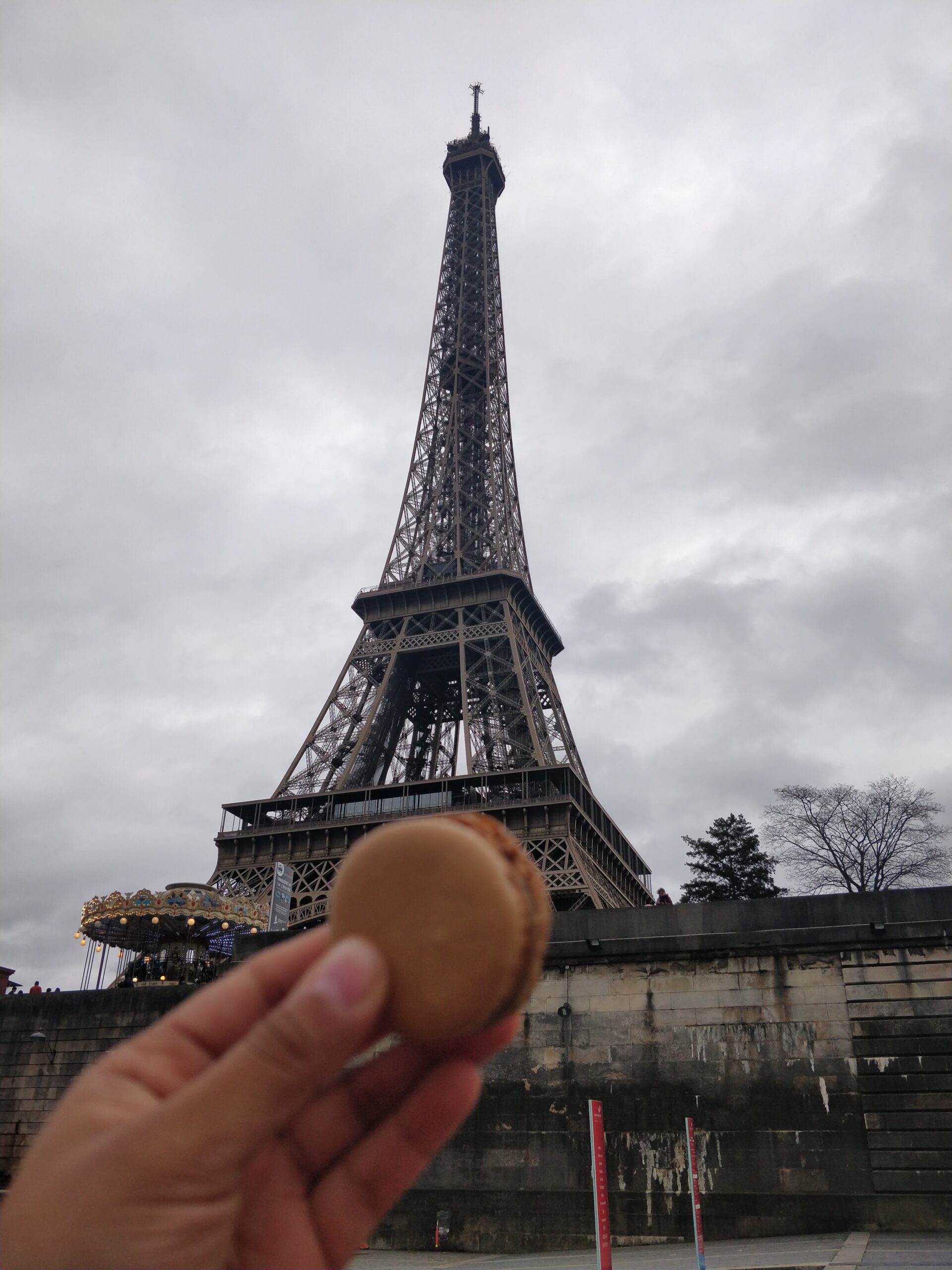 I am a planner. I like to make a list of things I want to see and eat before I visit the place. So when I was planning my trip to Paris, I had a few things I really wanted to see and try out. Their bread, fancy multi-layered desserts and macarons and of course the Eiffel tower.
Walking into any big or small bakery or sweet store, all you see are these amazing varieties of desserts and loaves of bread. It's pretty overwhelming to see such an elaborate display. There is so much inspiration all around Paris. We had icecream at Berthilion, croissants and baguette sandwiches across various bakeries across the city, some healthy salads and coffee and of course loads of macarons.
I have visited Paris twice in the last two years and both have been an adventure. My last experience was extra special because I booked my self an AirBNB experience for a Macaron class! This had me excited since the start of the trip. I had tried making macarons a couple of times using online tutorials but for some reason, I couldn't get it right. To learn from a professional and to see and hear all the little tips and tricks makes all the difference from a failed to a successful macaron!
The next place I visited was Ladurée in Champs Elysees. This is a famous chain specializing in French macarons in a number of flavours. I took their brochure, it had a list of all their flavours. It is a great way to see various possibilities and to try and replicate a few of my favourite.
Touring Ladakh
This has to be one of the most beautiful places I have ever visited. The landscape changes here so drastically every few 100 km that it keeps you looking out of your car window. I went to Ladakh, end of May 2019, which is considered as the best time to visit. Some of the places we visited were Leh, Pangong Lake, Alchi and Nubra Valley.
Along this mesmerizing journey, we had some interesting food too. We stopped to try momos across various across all these towns. We found a small shop in the heart of Leh which had some amazing momos. We also tried Khambir. Khambir is a traditional bread in Ladakh which is stuffed with various veggies and served alongside local butter tea.
The other unique thing we tried was a sort of pasta made out of semolina. It was surprising to see the lady making fresh pasta with no fancy equipment. A rolling pin to roll out the dough and a tin can to cut into circles.
Ladakh is a must-visit place for all at least once. The people are kind and generous, the area is pristine and just breathtaking all around!
Travelling to all these places and more, I have noticed that where ever you look, you can find inspiration! Travelling feeds the mind and soul. I am keen to keep travelling, learning new skills along the way and stay inspired! So do share your travel and favourite food recommendations with me!
I look forward to hearing your stories!
Happy Traveling & Baking,
Aanchal